Elena Live
bdm_admin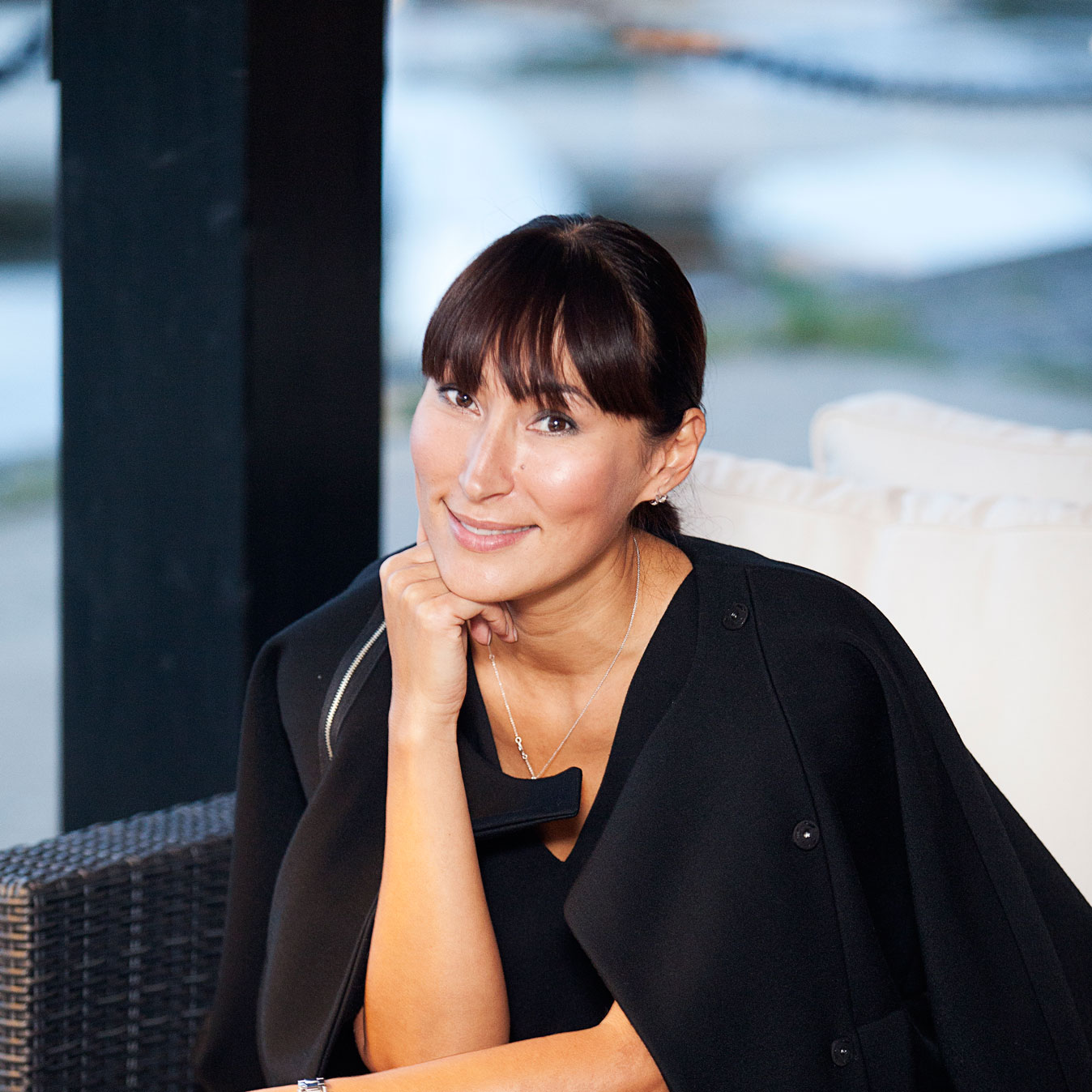 Elena Badmaeva-is a famous Russian designer, Professor, Head of Fashion Design Department of St. Petersburg State University of Economics, author of bright prêt-à-porter de luxe collections, designer of theatre and cinema costumes ("Lessons of Tango and Love» at Tovstonogov Bolshoi Drama Theatre, lead Alisa Freindlich; "Freddie" at St. Petersburg Academic Theatre of Comedy named after N.P.Akimov, lead Michael Svetin).
Fashion House specializes in designing a personalized fashion style and corporate look (St. Petersburg Economic Forum, Pulkovo airport, etc.). A lot of special projects commissioned by the Office of the President of the Russian Federation and St. Petersburg City Administration were implemented by Elena Badmaeva. The designer initiated Restoration project within the frames of which affordable silk scarves and other accessories related to historical and cultural heritage of Moscow and St. Petersburg are created.
The designer's collections are always trend-setting and featuring a specific style as well as offering a wide variety in the meantime. The Fashion House is known for women's dresses and men's tuxedos. The assortment range is very wide.
In the period 1997-2005 Elena was Chief Designer at Mertens Fashion House under the patronage of Ede and ravenckrofft company and Prince Michael of Kent.
Elena Badmaeva opened a design studio in the center of St. Petersburg in 1998.
In the period 2009-2011 Elena worked as Counselor for Cultural Affairs of the Governor of St. Petersburg.